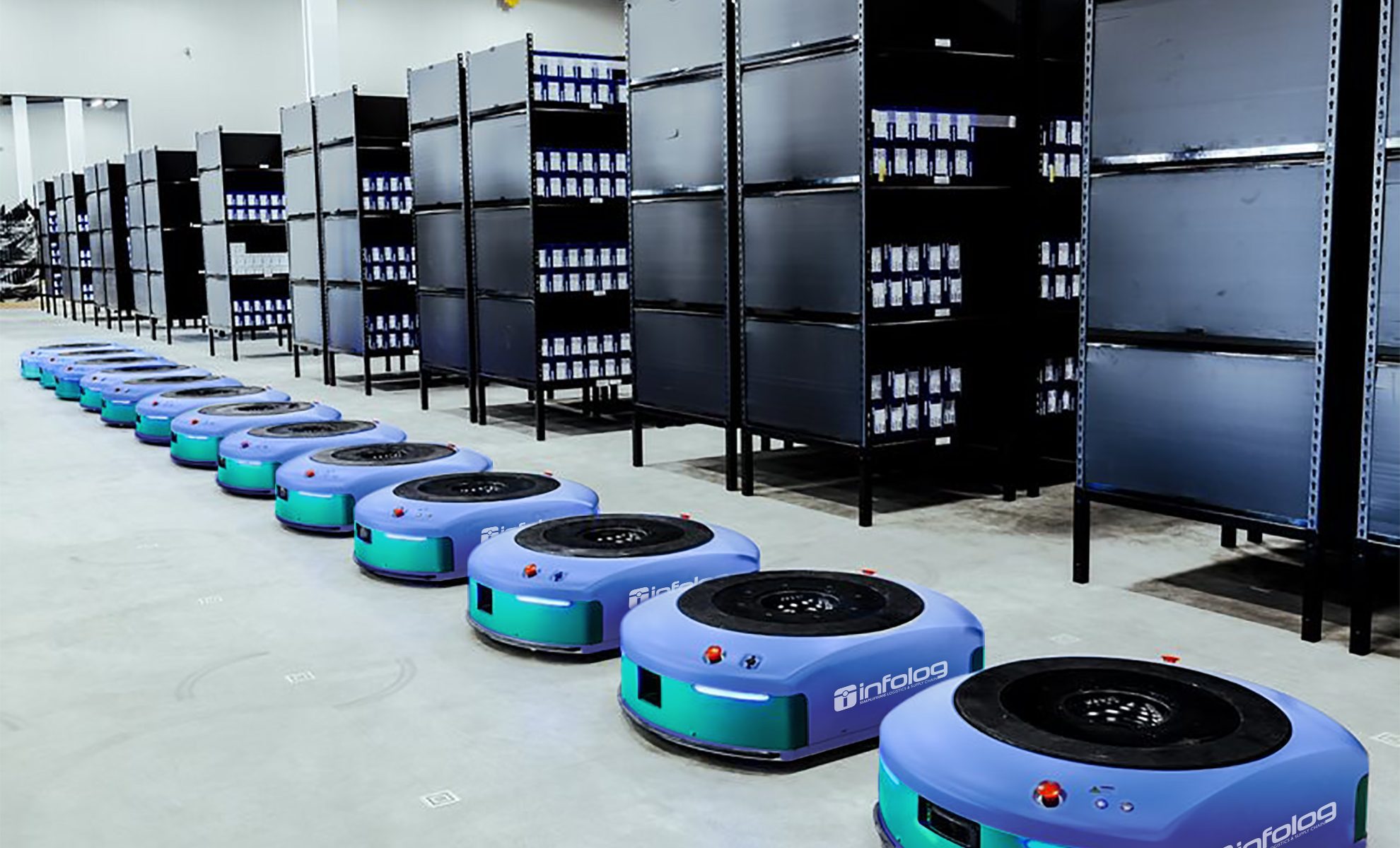 What is WCS?
Every automated warehouse needs its automation equipment to integrate seamlessly with other warehouse systems, especially the WMS.
Infolog enables this integration with our Warehouse Control System. Infolog WCS allows you to control different types of automation equipment as well as varying integration technologies and protocols. Infolog WCS allows you to control the data that is exchanged with the WMS. For example, the data passed from WCS to a conveyor may not contain a location code. The WCS will need to pass a location code to other types of automation, such as Automated Storage and Retrieval System.
The Infolog WCS also has the advantage of decoupling control systems from the WMS. This preserves WMS upgradability by insulating the WMS from multiple automation interfaces.
Infolog WCS can be utilized in highly automated and semi-automated warehouses as well as less sophisticated component level integrations
From highly automated goods to person robotics to automated forklift integrations, Infolog WCS can deliver the control and process visibility you need to ensure your automation project ROI goals are met.
INFOLOG WCS SUPPORTS INTEGRATION WITH THE FOLLOWING AUTOMATION EQUIPMENT:
Robotics
Automated Storage and Retrieval
Pick to Light
Intelligent Forklift
Conveyor
Contact Infolog today to find out how we can assist you with your automation requirements.